Life vest under your seat
une exposition de Ana Adam
MNAC Bucharest — 22 avril-26 septembre 2021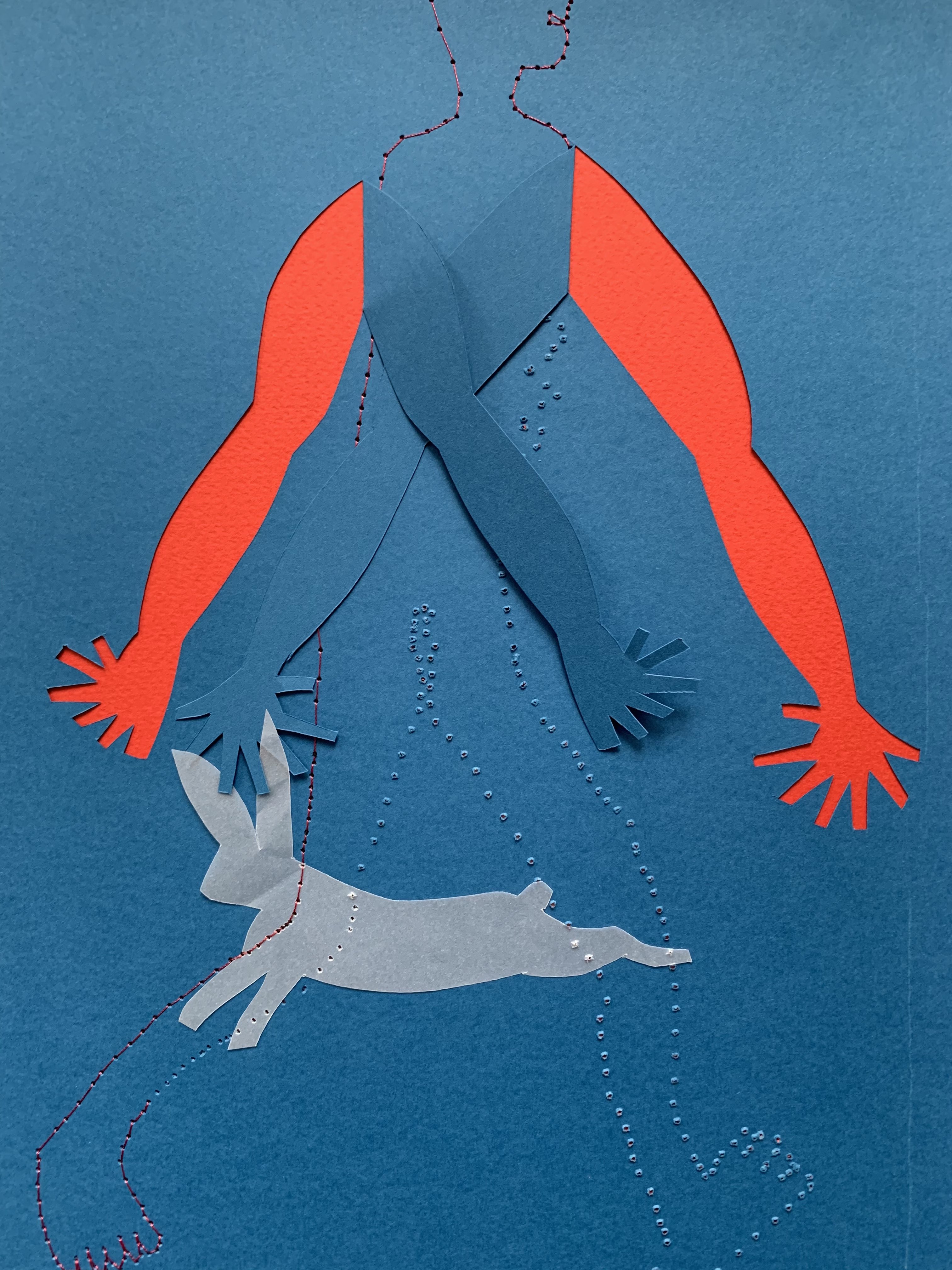 Ana Adam's personal exhibition at Mnac, Bucharest, is an overview to the artist's work and her artistic universe which revealed surprisingly strong in recent years.
Her work is guided by personal mythologies, subject to a melancholy desire and is an aspiration to what we lack and what we seek to fill.
Ana Adam is unique in her choices, but the topics she addresses tend to be universal. Eros, in the female version, guides her, she is the catalyst of the activity and the lever of her freedom. More than mere symbols of desire, the power of its features serves to sublimate desires constantly hidden in life. Her art is an unhistorical gesture. She stages the myths of a wounded, lost and recovered femininity, plants and animals serve as guides, witches, their role and destiny are completely rehabilitated. It leads us to revelation. And from this revelation, we will take possession of endless details.
The exhibition's title: Life jacket under your seat, was chosen by the artist herself, as a paraphrase of the announcement on the back of the seat in the cabin of an aircraft that in English indicates that life and therefore everything related to it, is there at hand stashed under the siege.
The artist draws fairy tales and invents methods and points of view. The stories deal with the power, the recognition, its strength of recovery and the taking over of this inner force that works as an exergue through which it tries to capture the emotion in such a way as to dispose of it and make it appear at will. With it, there is an infinite interval between the applied rule and the obtained effect: it is in this interval that art flourishes. Once her work is completed, it becomes both a familiar and an unknown reality: what she offers us has the most open, the finest and most welcoming consciousness and the most penetrating intelligence. In addition to ink drawings, she also creates sewn drawings, the result of the informal weaving of threads, sewn and unstitched as another way of approaching the drawing (in fact, Mnac has recently acquired a work from this series). The exhibition also presents two new series with cut-out papers and multiplications of views through folding.
Ana Adam's art is the witness of a transfigured reality, both fictional and rooted, to which she gives meaning. The artist who lives and works in Timișoara was one of my major discoveries in Life - how to use the Art Encounters Biennial 2017, where I was one of the co-curators. Since then, promoting it seems more than a duty, is of vital importance.
Ami Barak curator of the exhibition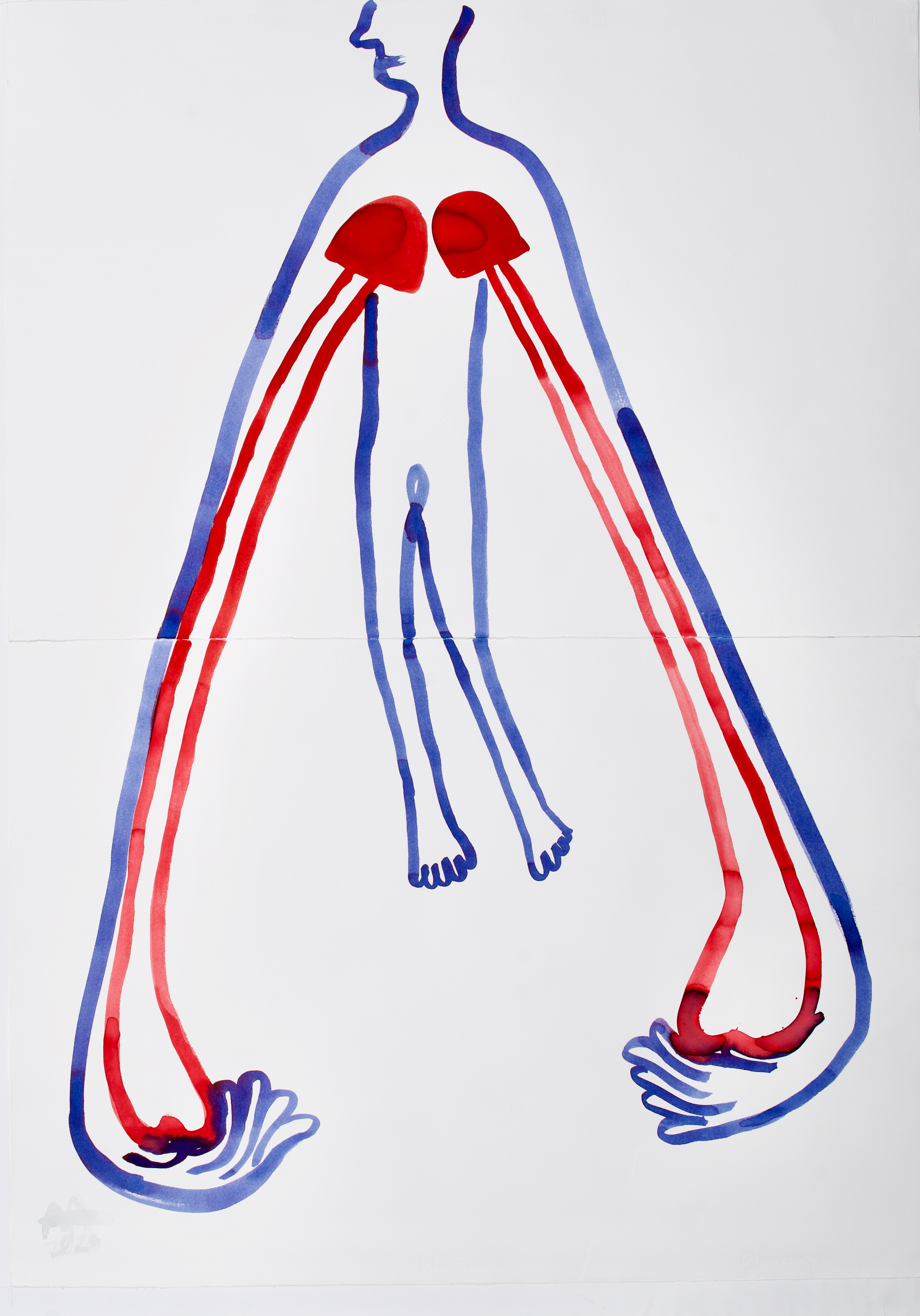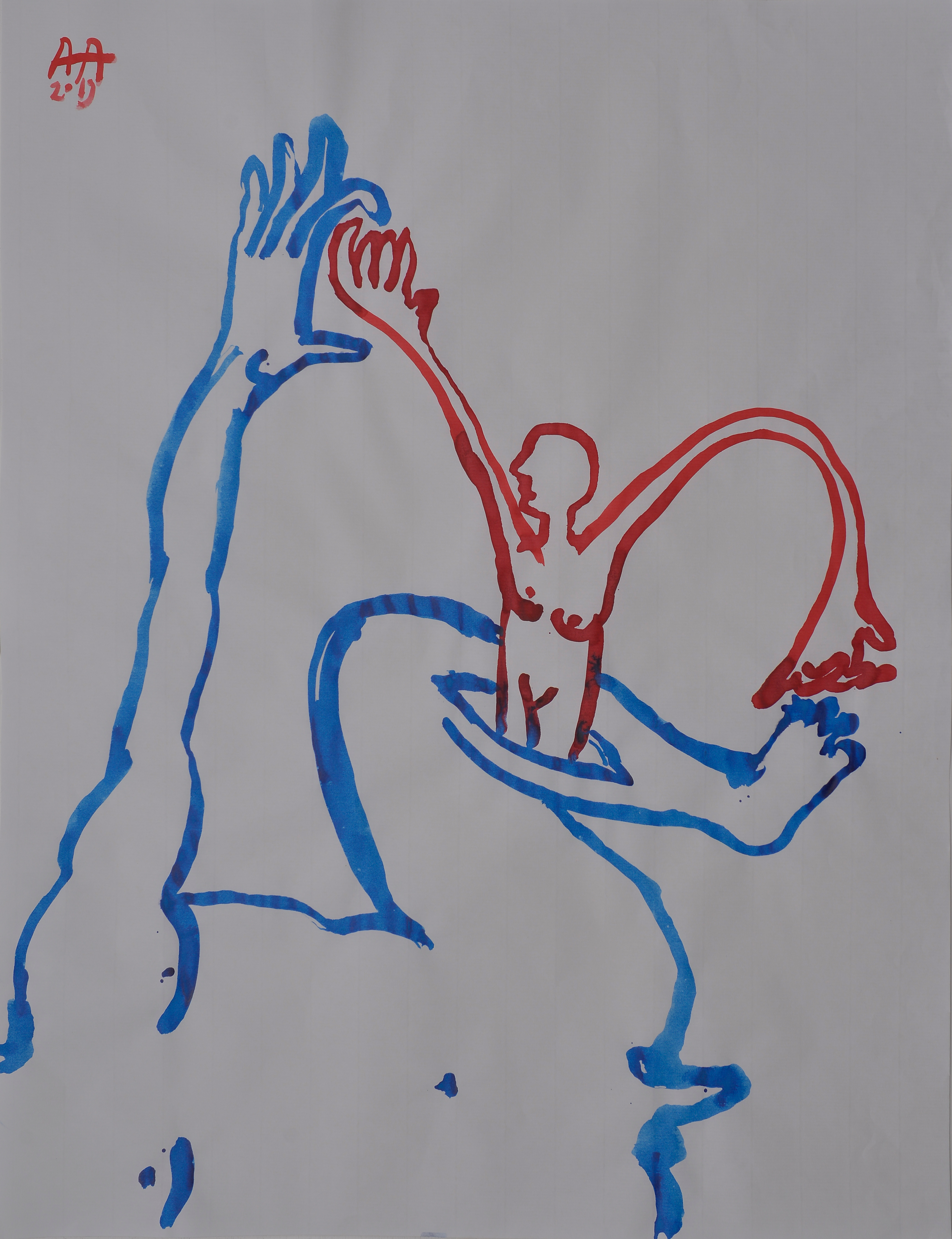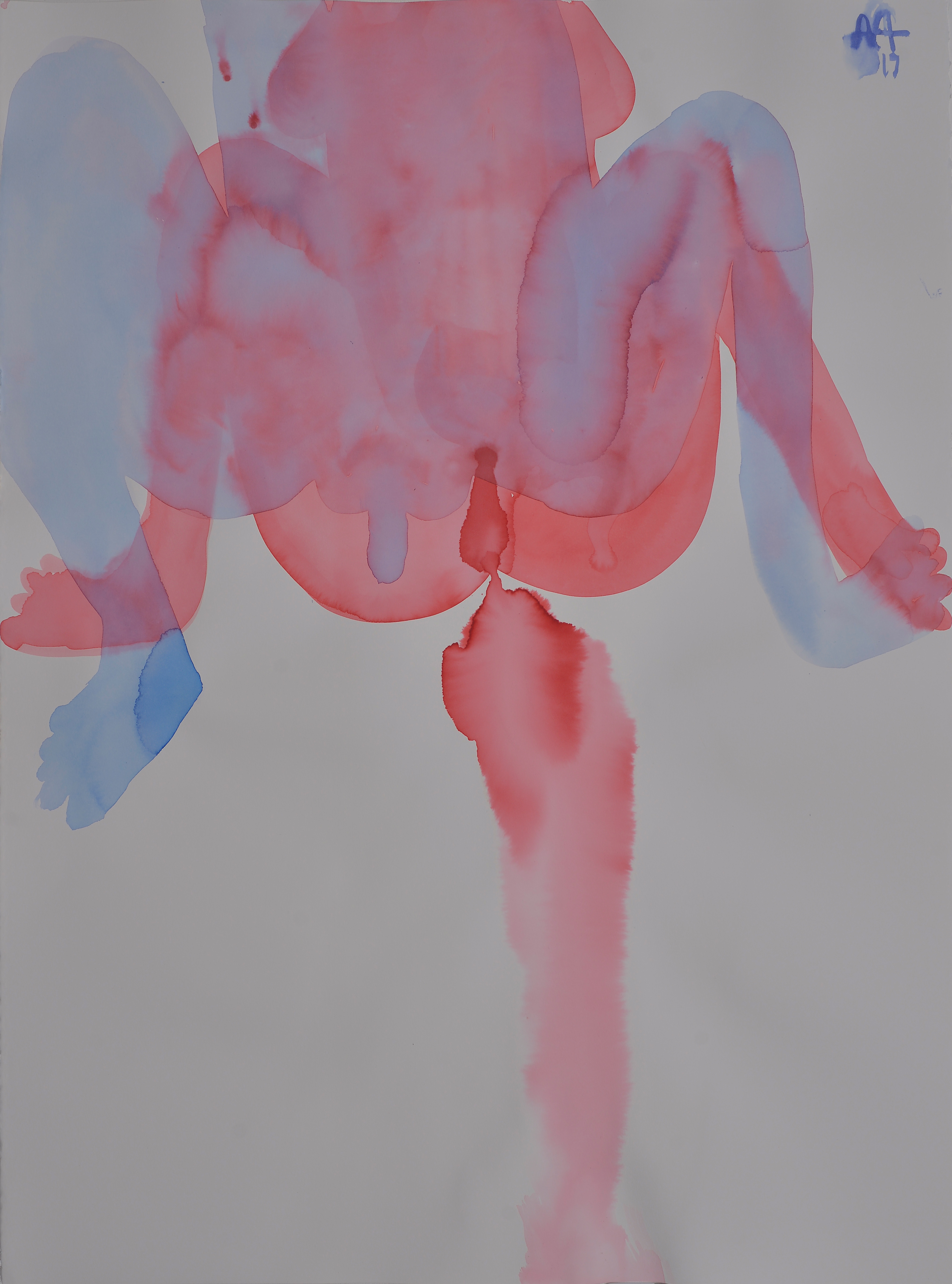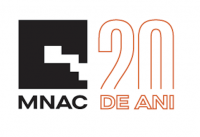 ANA-MIHAELA ADAM (1964)
Lives and works in Timişoara Studied at the 'Academia de Arte Vizuale Ioan Andreescu', Cluj-Napoca Since 1994 she is teaching at Visual Arts High Scool, Timişoara
Desenul este vrăjitorie sau invers - Drawing is witchcraft or the other way round, Jecza Gallery, Timișoara (2020, solo) (https://www.jeczagallery.com/exhibition/ana-adam-drawing-is-witchcraft-or-the-other-way-around/ ) Peste fire - Hangs by a Thread, Borderline Art Space, Iași, (2019, solo) http://borderlinespace.com/en/exhibition/490/hangs-thread ; Haptic Ecstasy, Atelier 35, București (2019, solo) WeTransfer: Art and Politics in Appropriate Hands, Timișoara, (2019) Mother Tongue, Sector 1 Gallery, București (2019); The Unpleasant Show, Jecza Gallery, Timișoara (2019); Danube dialogues, National Museum, Veliko Gradiste, Citi Museum of Novi Sad (2019) Museum of Contemporay Art of Vojvodina (2020); form follows feeling, Epretext, Timișoara (2019); Blood, Stop, Space, Gold, Galeria JosedelaFuente, Santander (2018) Viața - Mode de întrebuințare - Life a User's Manual, Bienala Art Encounters, Timișoara & Arad (2017); Art on Knees, Galleria 28,Timișoara (2007, solo)
Liens externes