Potato Blues
An exhibition of Jacqueline de Jong
September 9-December 3, 2021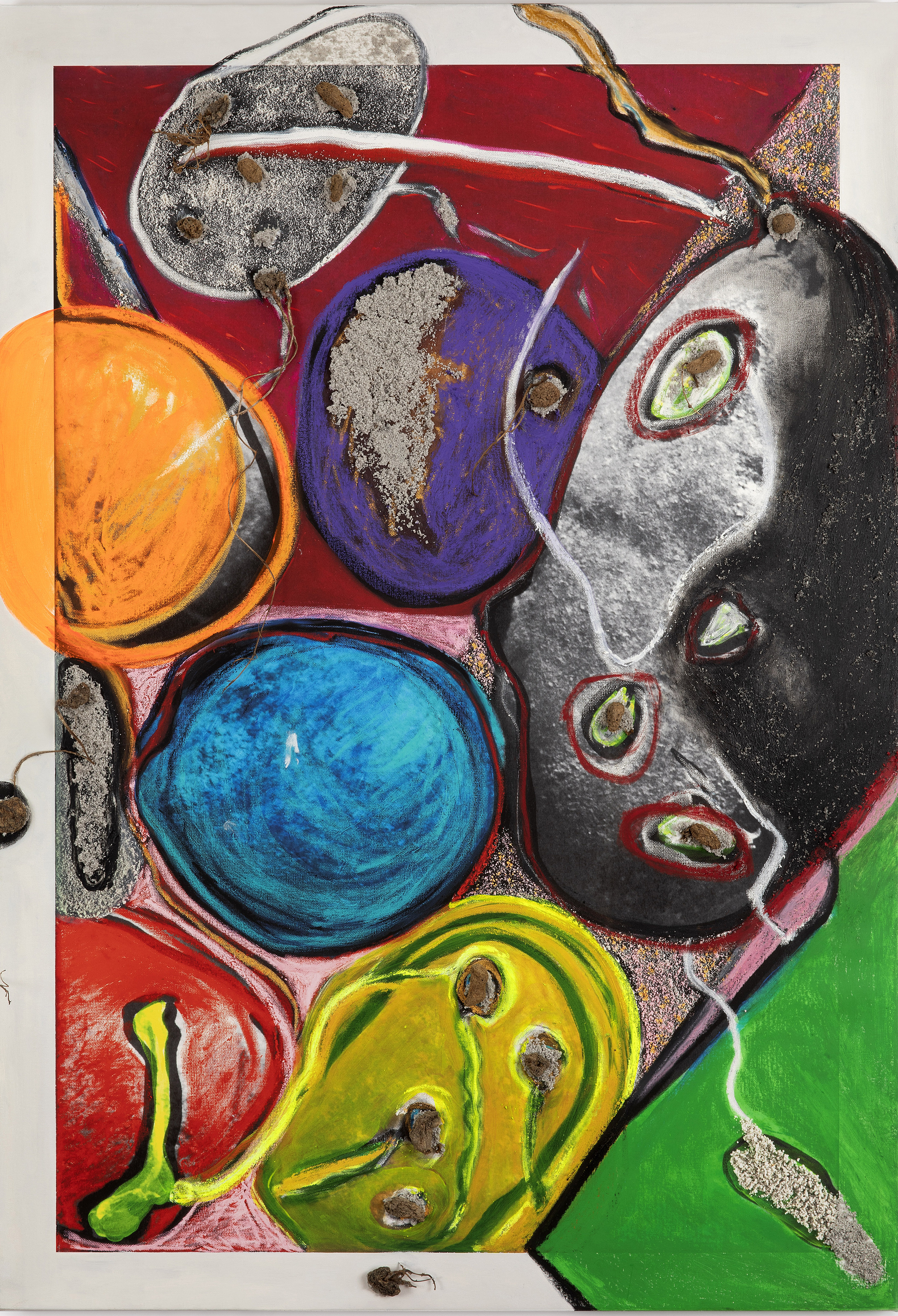 Jacqueline de Jong is the female figure of The Situationist International¹ (SI) and founder of the Dutch section of the group before its exclusion in 1962. Following this breakup, she subsequently launched The Situationist Times, of which she was editor from 1962 to 1967 with the first two issues published with the French writer and publisher Noël Arnaud during the artist's residence in Paris (1961-1971). Jacqueline de Jong has exhibited extensively following her tireless activity as a sculptor, graphic designer and painter, an intense career which now spans more than 50 years. 
Gardening has lately become a real passion and so the potatoes that she cultivates in the French Bourbonnais have become the pretext for an artist's book, Potato Blues, published by Onestar press in 2017. This subsequently spawned a series of paintings, enlarged pages then printed on a thick canvas and freely increased by the artist with oil sticks and nepheline gel. Animals, landscapes and monsters suddenly emerged on the surface of these paintings.
Following the artist's statement: "The life of these potatoes or 'Pommes de Jong' are grown in the earth of a 13th century cellar in the Bourbonnais in France where there is no sense of time, and dry later while growing their sprouts. The transformation of these 'Pommes de Jong' – from their flowers and bulbs with testicles to dried specimens – are subject to deformation and modification for two years before being ripe for a bath to become objects like jewelry" (JdJ). 
Ami Barak
---
¹ The Situationist International (SI) is an artistic and political organization that implemented a radical critique of consumer society in the heart of the Trente Glorieuses.