Le jour d'après / The day after
Satellite event of Salon de Montrouge
Beffroi de Montrouge — November 11-November 14, 2020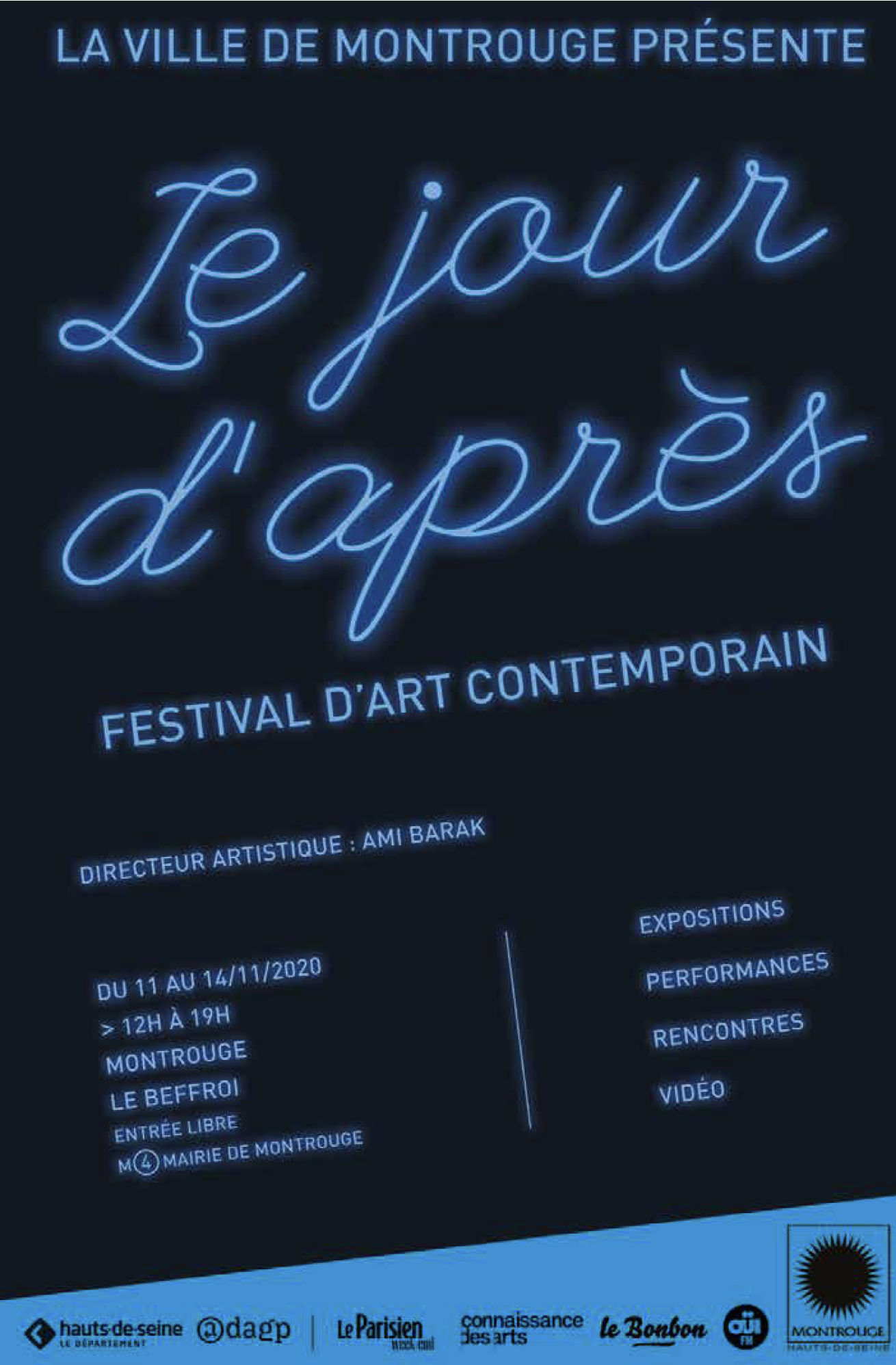 The Salon de Montrouge, a must-see on the contemporary art scene, was about to open when France went into confinement. Following this exceptional postponement (April 2021), the City of Montrouge has decided to bounce back by organizing 4 unique days of festival, a way of rethinking together the world of tomorrow, the day after.
From November 11 to 14, exhibitions, performances, films, videos and workshops will animate the City for 4 days of festivities. Committed for several years now in favor of contemporary art, Montrouge wishes to promote contemporary artistic creation, give visibility and confidence to emerging artists that it has supported for over sixty years. She therefore called on former artists from the last ten editions of the Salon, to present a selection of their latest creations, a way of thinking about the future from the past.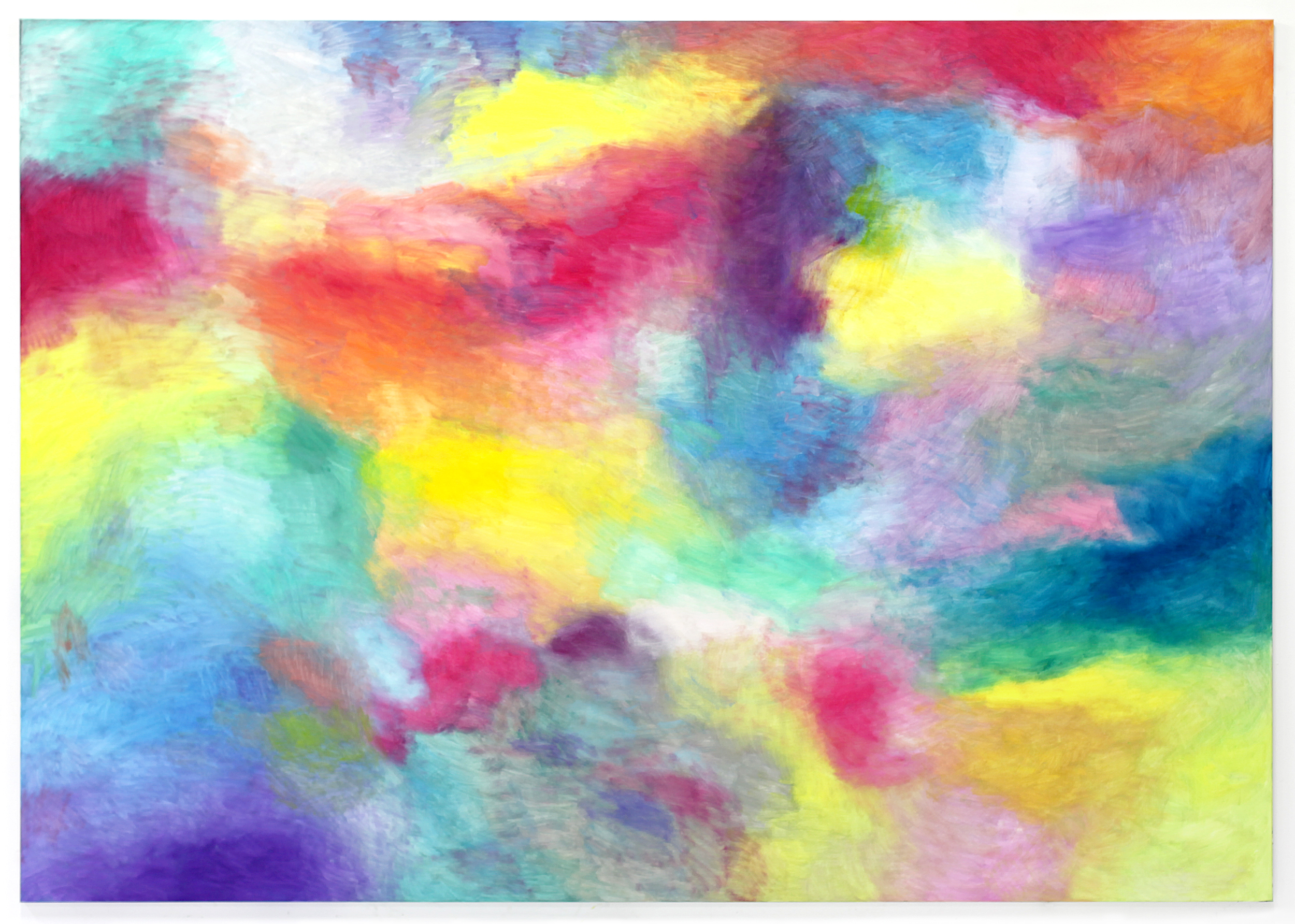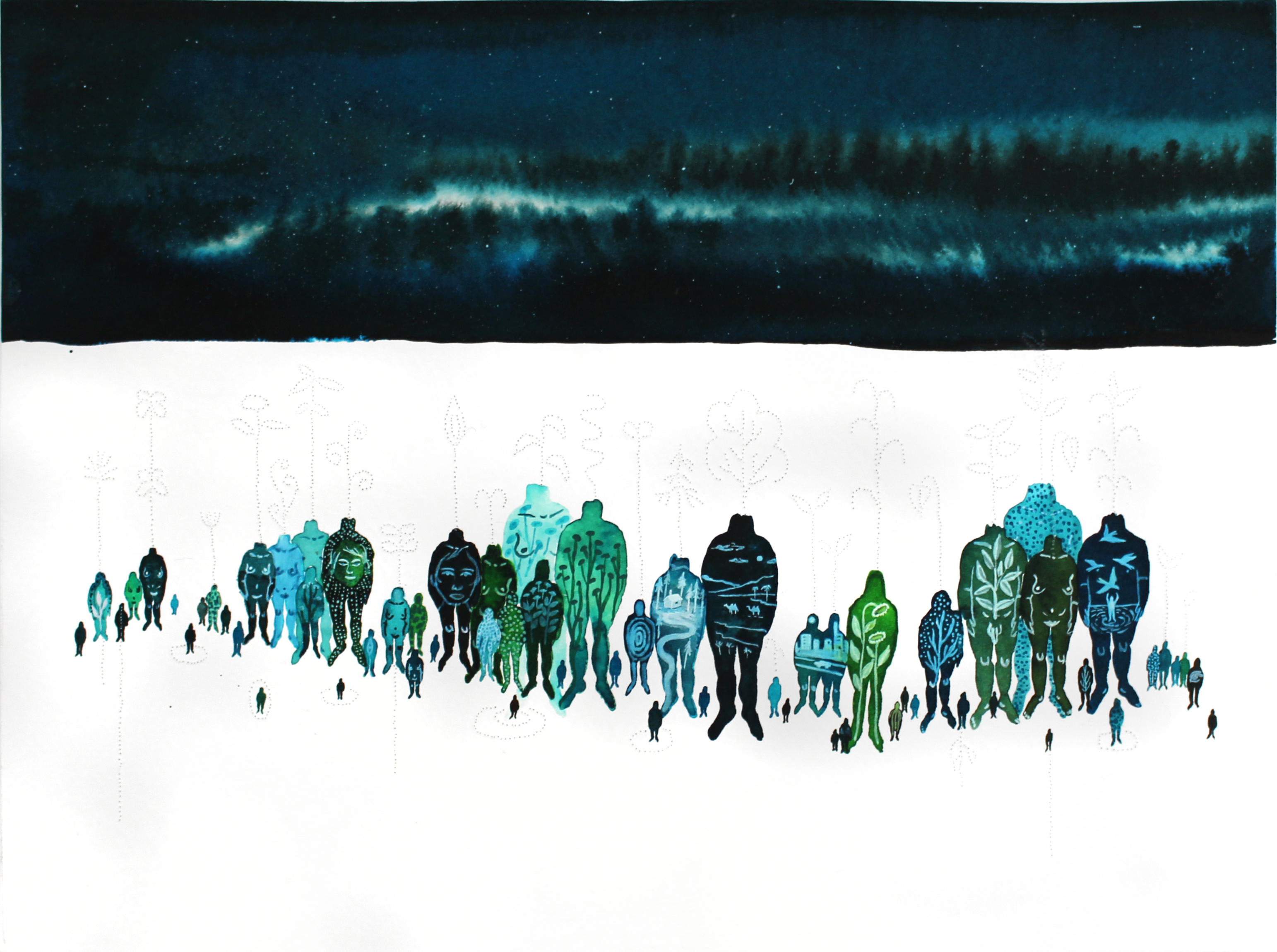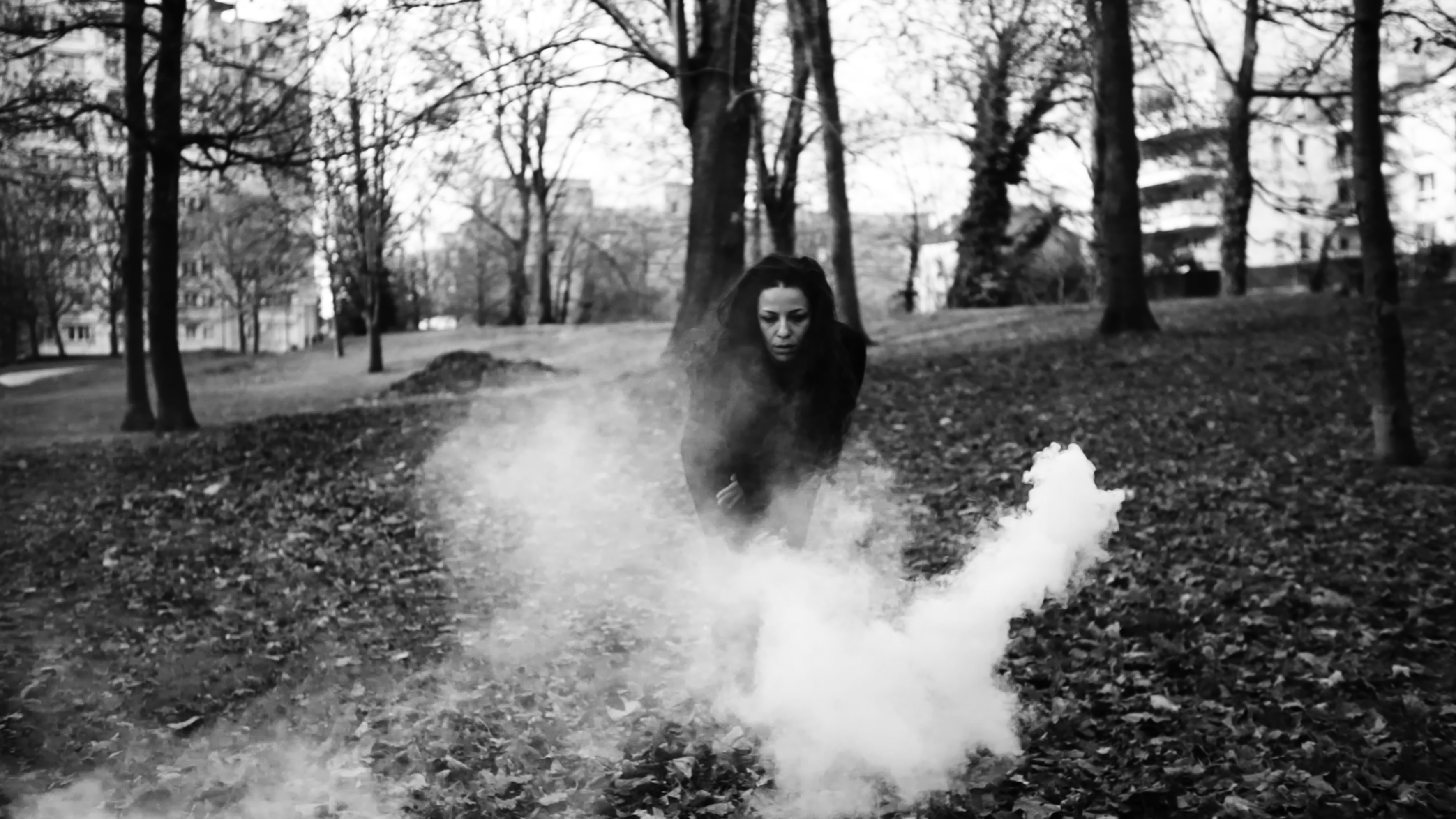 A collective exhibition, bringing together artists, now established and renowned who all started their careers thanks to the Salon de Montrouge, will be presented in the Salle Ginoux of the Beffroi. Installations, sculptures, in situ works, paintings will be highlighted by a refined scenography. These participations add a strong symbolic value to this event by providing irrefutable proof that the Show, as a support and promotion platform for the emerging scene, has proven itself.
The four-day festival will be punctuated by performances and performative installations, which will take place in the heart of the Belfry.
A cinema space will be set up in the Blin room with a program of new videos. On the second floor of the Belfry, two rooms will be reserved for the projection of videos of artists revealed at the Salon de Montrouge.
The day after is prolonged outside the walls. An artistic stroll through the city of Montrouge during the festival, to be discovered on the urban display.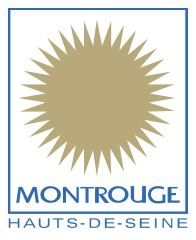 The artists
Collective exhibition : Farah Atassi, Jean-Baptiste Bernadet, Jonathan Binet, Mathieu Cherkit, Odonchimeg Davaadorj, Mimosa Echard, Laura Gozlan, Princia Itoua, Romuald Jandolo, Marie-Claire Messouma Manlanbien, Marianne Mispelaëre, Nøne Fútbol Club, Daniel Otero Torres, Zhuo Qi, Jean-Charles de Quillacq, Golnaz Payani, Tony Regazzoni.
Collection of the Hauts-de-Seine : Kenny Dunkan, Véronique Ellena, Anne-Charlotte Finel, Laura Huertas Millan, Romain Kronenberg, Ludivine Large-Bessette, Golnaz Payani
The performances : Fabienne Audeoud, Camille Ayme, Pauline Brun, Adélaïde Fériot, Aurélie Ferruel & Florentine Guédon, Romain Gandolphe, Charlotte Khouri, Ludvine Large Bessette, Octave Courtin, Violaine Lochu, Chloé Serre, Mathieu Calmelet
The videos : Mali Arun, Julie Béna, Halida Boughriet, Clément Cogitore, Anne-Charlotte Finel, Lola Gonzalez, Anne Le Troter, Camille Llobet, Ariane Loze, Garush Melkonyan, Yan Tomaszewski
External links